Introduction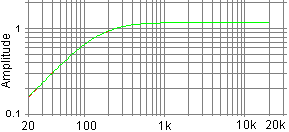 Fransys is software for accurately measuring the frequency response of audio equipment using a computer's sound card. Fransys can be used to measure all sorts of devices – speakers, headphones, sound cards, amplifiers, electronic circuits, etc. Fransys is free for non-commercial use. A sweep of sine waves is produced and played through the equipment under test. The equipment's output is then recorded and measured. Fransys measures both the amplitude and phase of the tones as the frequency varies. Experiments show that an old PC running Fransys can match expensive lab equipment to within 0.2% average error. For more information please take a look at the manual.
News
2012-11-18 — Fixed compile bug in source code. Updated makefile to build as 32 bit program when compiling on 64 bit platform. Refer to source.txt in the ZIP file.
2005-03-22 — Fransys 1.0 released
Documentation
Download
Fransys is available in executable form for Windows. For other platforms, you can download the source code and build it with an ANSI C++ compiler. You can also download the documentation or view it online.
Comments and questions are welcome. E-mail address: contact delete-this-before-sending _AT_ vobarian.com (Obviously, delete the extraneous words and replace _AT_ with @. This is to reduce spam.)
Mountains & clouds at top of page (clouds.jpg) taken from photo by Oswald Skene / DHD Multimedia Gallery
©2012 Chad Berchek - everything here unless otherwise noted